Commons On 2nd Ratings and Reviews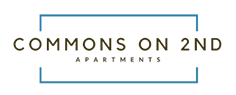 2860 South 200 East, Salt Lake City, UT, 84115
(801) 245-9654

See what other people are saying about our apartments located in Salt Lake City! At Commons On 2nd Luxury Living, we value all our residents voices, and can't wait for you to see our luxury apartments for yourself. If you have any comments or suggestions, feel free to let us know! We appreciate the feedback, good or bad.
---
This is great place to live! the manager Brandon is always so respectful and understanding and the maintenance guys Johnsey Scott Josh and Jamie are so on top of things, i never have to wait for anything to be done. I live here with my 6 year old and we absolutely love the atmosphere and definetly feel safe here. Thanks guys at commons on 2nd for making this a great place to live!
The new management is AMAZING ! The place seems brighter now that the old is gone. The apartments have a better flow and the attention to detail as well as functionality is improving, daily ! Thanks to the new management.